Cultural Competency Online: Meet your clients' needs with these 5 courses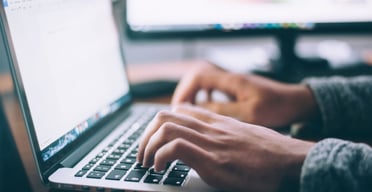 Linh Ung
•
17 Feb, 2021
• 2 minute read
Since its inception in 1998, the Connecticut Women's Consortium has always been a proponent for trauma-informed and gender-inclusive care. As we continually grow as an organization, so does the importance of inclusivity in the work we do, and the communities we serve.
Aligning with our newly formed Equity Committee's standing definition of diversity, we find that incorporating inclusivity into our practices extends beyond gender. Inclusivity pertains to equity in relation to gender, sexual orientation, race, ethnicity, class, and more. With this awareness comes an understanding that unique groups face distinctive challenges and require tailored care from behavioral health practitioners.
Our online course catalog has several lectures designed to fill any knowledge gaps you might have when it comes cultural competency. Below are five online courses you can review and reference while evaluating the varying and specific needs of your clients. Taking just one of theses continuing education courses can help to sharpen your understanding of complex issues and help to uncover any biases.
LGBTQIA...SOS! Gender and Sexuality, Differentiated and Demystified
This course provides participants with a clear understanding of sexual orientation, sexual identity, and gender identity. Any level of knowledge regarding these identities is welcome. Mara Gottlieb reviews accurate terminology, myths/facts and other information will help practitioners in addressing sexual and gender identity with clients.
Gender Matters
Join Dr. Stephanie Covington as she creates the foundation and framework for creating gender-specific trauma services for women and men, with an in-depth training on each of five therapeutic interventions. This presentation is intended to assist helping professionals with identifying and conquering the challenges of providing effective, integrated, and trauma-informed services.
The Other Gender: Using a Trauma-Informed Framework for Working with Men
In this training, Chris Dorval offers a look at trauma-informed practice that is responsive to the unique challenges and strengths of men in addiction treatment programs. Learn about the cycles of trauma and addiction that continue to negatively impact our society, and how to break them.
Alzheimer's & Other Dementias
With estimates that 1 out of 3 Americans will die with some form of dementia, it's vital that clinicians have a working knowledge of how to identify neurocognitive disorders and help elder clients and their caregivers navigate what can be a protracted and difficult course.
Dr. Charles Atkins' workshop will provide updates on all aspects of the diagnosis and treatment of dementia. Specific attention will be placed on helping caregivers access available resources and support.
Why Race Matters
Explore knowledge and awareness of the history of race and racism; learn how this history shapes our social and cultural identity, power structures, and institutions to include the criminal justice system. Participants will review music, advertising, comedy, poetry, and literature, and engage in activities that examine bias, prejudice, and racism in our society. Daryl McGraw and Michael Chadukiewicz share their experiences with racism and offer strategies to unmask, dismantle, and eradicate racism in our personal, inter-personal, institutional and cultural realms.
As we enter 2021, the Consortium hopes to continue leading cultural change. Sharing behavioral health resources via virtual means remains a key part of that goal. Tell us, as our audience and friends, what other subjects would you like to see represented in our training materials? We look forward to your presence in these spaces for growth, and hope that you'll be active within these discussions, both inside and outside of the classroom.
Watch the clip below to learn more about the differences between our on-demand online course and virtual trainings.