A (2017) Conversation With Dr. Stephanie Covington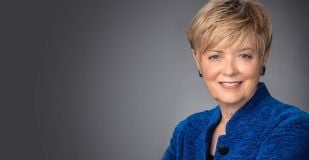 Shannon Perkins
•
6 Jan, 2022
• 3 minute read
We'd like to give you a chance to get to know Dr. Covington. Read below a 2017 interview from Trauma Matters.
How did you first get into trauma-informed and gender-responsive work? How has your work shifted since you entered the field?
I began my career as a clinician, specializing in working with women with addictive disorders. My dissertation was a comparison study of alcoholic and non-alcoholic women, with questions about their histories of trauma. It became very clear from both my research and my clinical work that trauma was a serious issue in women's lives, whether it resulted from physical, sexual, verbal, or emotional abuse or from experiencing or witnessing some other serious threat or injury.

In the early 1980s I provided workshops and training on the importance of trauma in women's recovery. However, many people in the substance abuse field were unwilling to acknowledge the role that trauma played in women's addictions. Today, dealing with trauma in women's lives is a well-known factor in helping them to sustain their recovery. We also now acknowledge the importance of providing both gender-responsive and trauma-informed services for men. I have always said that if we could develop comprehensive and robust services for women, it would affect services for men. And it has.
What has been your most significant revelation in working with trauma?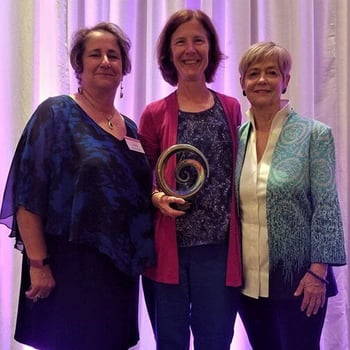 There are multiple things: the pervasiveness of abuse and trauma in people's lives; variations in both risk and response among males and females; and the capacity to build resilience and heal. For example, although both young boys and girls are at risk for sexual, physical, and/or emotional abuse from family members and others known to them, this changes over the life span. In their teenage years, boys are at greater risk for abuse if they are young men of color or gay or gang members. Their risk comes from those who dislike them – their peers and/or the police. An adolescent girl's greatest risk still comes from her relationships -- from people who say they love her. In adult life, a man's greatest risk is from a crime committed by a stranger, while a woman's greatest risk is still from one of her relationships. Gender has a role in risk and also in response to trauma. Women tend to internalize the pain of trauma, and men to externalize it – to lash out. In addition, although I consider trauma to be a deep and serious wound, I am always amazed by the capacity of people to heal from their wounds and grow beyond the trauma.
How would you say trauma-informed and gender-responsive work has changed across your career?
At the beginning of my career, we did not have those terms. Years ago, my colleague Barbara Bloom and I co-chaired a workgroup at a women's conference in which we all collaborated to describe the characteristics of what it meant to be "gender responsive." From that, we crafted a definition: Creating an environment through site selection, staff selection, program development, content, and material that reflects an understanding of the lives of women and girls (or men and boys) and responds to their strengths and challenges. Today "gender responsive" is common language in both community and criminal justice settings. The concept of being "trauma informed" also has been embraced over the years, in part because of the work of Sandra Bloom, M.D.; Roger Fallot, Ph.D.; and Maxine Harris, Ph.D. People now understand that there are physiological and psychological reactions to trauma and that serious adverse or traumatic experiences often play an unrecognized role in subsequent physical and mental health problems (referred to as co-occurring disorders).
What would you say is the most important learning for trauma-focused clinicians?
I think it is time for behavioral health and primary care professionals to acknowledge that violence, adversity, and trauma are widespread public health problems. We can no longer treat these things as solely individual issues for some of our clients/patients.

As with other public health issues, there are three levels of intervention: primary, secondary, and tertiary. Becoming trauma informed is primary; it is the fundamental knowledge base needed by everyone in our communities, as well as service providers. This includes understanding the effects of trauma (whatever the cause) on our society as well as on individuals and how both communities and individuals may behave in response to trauma. Second, it is essential to be trauma responsive: to take what we know about trauma and adversity and to apply it to creating safe, supportive, and empowering environments (both physical and emotional) for clients and staff members. This means having policies and practices in place to minimize damage and maximize opportunity for human growth and development in service delivery and programs. Many people who seek help are re-traumatized by the policies and practices of the systems or agencies where they are seeking help. The third level of intervention is to provide trauma-specific services designed to address violence and trauma and the related symptoms and to facilitate healing and recovery. There are specific approaches and techniques that can best help people to understand the effects of trauma on their lives and help them to recover.

The research-based programs for women, girls, and men that I have written are designed to help clients, service providers, and communities understand the pervasiveness of violence and other sources of trauma in society and the approaches that I believe will help people to heal.