A Look Back: The Consortium for Substance Abusing Women and Their Children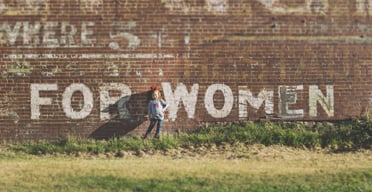 Kathleen Callahan
•
21 May, 2021
• 3 minute read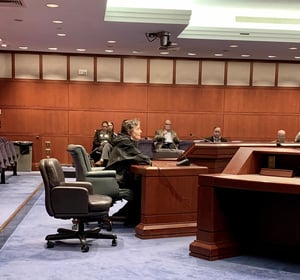 I started working at the Connecticut Women's Consortium in 2015 amidst a mid-career change. As childhood influences resurfaced, my new professional goals shifted from clinical to community and I worked my way back to my roots. I was raised in a public service-oriented, politically active family, steeped in civic responsibility and community engagement. With or without a seat at the decision-making table, I learned the importance of keeping current on issues and using my voice as an advocate for the well-being of all. The timing of my shift provided an exciting opportunity to reintroduce the Consortium to its origins as well.
Over the years, the role of the Consortium has evolved from the principal resource for the development and implementation of policy, advocacy, and technical assistance in the behavioral health space to a top source for behavioral health continuing education. This reputation is well earned as we continuously adapt and respond to the needs of the workforce, the gender and trauma needs of our community, and, most importantly, the diversity of recovery from mental health and substance use disorders.
The Consortium's work is centered on promoting an effective, accessible, and equitable behavioral health system that responds to the needs of women and the people and organizations that affect them. Thusly, we recognized that we were positioned to augment our impact by advocating for legislation that supports our vision. As my personal journey led me back to childhood lessons, I stumbled upon more details about the Consortium's origin and together we are moving forward, creating space to focus on the advancement of legislation and policy that aligns with our mission.
** The details that follow are sourced from our internal organization timeline as well as the publicly available Doctor of Philosophy Dissertation of Dan Ryan, Jr. **
The Consortium for Substance Abusing Women and their Children formed in 1989 to address New Haven's nation-high infant mortality rate. Led by the City of New Haven, the Special Commission on Infant Health, the Department of Children and Families, and the APT Foundation, representatives from over 60 agencies, including treatment, homeless, and domestic violence service providers as well as the probation system, convened to improve the health of families and children. Their efforts led to Public Act 90-183: An Act Concerning Treatment Programs for Substance-Abusing Women and their Children, the first comprehensive approach in the country to care for women with substance use disorders and their children. The act established a task force to review policies, services, and governmental funding sources for this population and make recommendations to the Human Services and Public Health committees of the Connecticut General Assembly.
Through funding from the Robert Wood Johnson Foundation and intended to build a comprehensive, community wide prevention and treatment system, the Fighting Back initiative began in New Haven, targeting the demand for substances by leveraging, or creating new, coalitions. According to Ryan (1999), the initiative benefited from the diverse facilitation and networking of the Consortium – "the closest thing to a real 'coalition'" – which in turn helped stabilize and establish the Consortium as a respected partner in the behavioral health space. Ryan suggests that the Consortium was the one successful coalition involved, an entity engaged in system change that continued beyond the funding and coordination of the initiative.
As the Fighting Back initiative wound down, the Consortium gained tax exempt status, began to secure funding from the Department of Mental Health and Addiction Services (DMHAS), and shifted emphasis to broader issues in women's behavioral health. We were renamed the Connecticut Women's Consortium in 2001 and over the past two decades have expanded statewide, with a growing national audience, focusing on training the behavioral health workforce and providing technical assistance to organizations.
While the Consortium cultivated its reputation as a leader in professional training, our education efforts have expanded through behavioral health collaborations to include broader advocacy partnerships and new community outreach initiatives. Our longstanding relationship with DMHAS includes hosting two bi-monthly learning collaboratives for providers of women's services and all interested in trauma-informed and gender-responsive service delivery. We are active members and advisors on many other statewide coalitions. I believe our work today would make our founders proud.
A couple of years ago, I noticed two opportunities to further our mission. The first was to share our work with the community and the second was to advocate for legislation that improved behavioral health outcomes across the state. With the support of our Executive Director and Board of Directors, we launched a new department focused on community programming. Through our Community Film Series initiative, we brought advocates, community organizers, policymakers, legislators, and interested and impacted community members together to discuss issues, share stories and resources, and initiate action. We co-founded the Connecticut State Taskforce on ACEs and Resilience to gather those working in the space of childhood adversity. And, this year, we released what I thought to be our first legislative agenda. Now aware of our origins, I understand it is our newest legislative agenda!
I am grateful to those women and organizations who successfully launched a consortium with which I am consistently proud to be associated. Along with my childhood inspiration, I have additional historical energy to motivate my goals – and those of the Consortium – of facilitating, liaising, and leading us toward a more equitable and just world for women and girls.