Keeping Up With CEC Requirements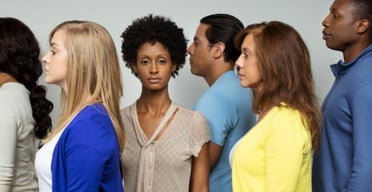 Shannon Perkins
•
23 Jul, 2021
• 5 minute read
The passage of Connecticut House Bill no. 6666 has allowed licensed social workers to earn up to 10 home study credit hours per year. This is up from 6 credits via home study in previous years. Considering these changes, I wanted to take this opportunity to walk you through some of the continuing education requirements for social workers and how the Consortium can continue to meet all your CEC needs.
A Maximum of 10 Home Study Hours
You can earn up to 10 hours of your 15-hour continuing education requirement at your own pace and from the comfort of your own home. Home study means that you are taking the course without "trainer supervision." At the Consortium, this means you are enrolled in one of our more than 60 on-demand courses. These courses include the ability to pause and resume as many times as you'd like for 365 days after purchase. At the end of the course, you are required to take a quiz before accessing your continuing education credit. Some of our newest on-demand courses are highlighted below and you can review our full on-demand library here. Many of our on-demand courses are even approved nationally – look for the national designation during registration.
Good Night: The Science of Sleep & Implications for Wellness & Disease
Presenter: Charles Atkins, MD
Have you ever wondered why you spend a third of your life unconscious and vulnerable? Or consider how wonderful it might be to have an extra eight hours a day to be productive or to make it to level 2000 on Candy Crush? The truth is you don't have a choice. Everything sleeps, from single cell organisms like the amoeba you pulled from a pond and watched under a microscope in High School biology to the fuzz-ball rescue puppy you got on your eighth birthday. It's a biologic imperative, like breathing, eating, and if a species is to continue, sex. So, what's the harm in missing a few hours, as most Americans do? Sleep research in the past two decades answers this with a resounding everything. Inadequate sleep correlates with increased mortality from all causes. The links are fascinating and disturbing and encompass everything from Alzheimer's, heart attacks, stroke, obesity, and type II diabetes to depression, anxiety disorders, substance-use disorders, schizophrenia, and even cancer. Join Dr. Atkins for a fascinating overview of the evidence and best-practice strategies, which include cognitive behavioral therapy for insomnia (CBT-I) and other non-pharmacologic strategies, to improve sleep and overall health and wellness for you and your clients.
Presenter: Stephanie Covington, PhD, LCSW
Join Dr. Covington as she creates the foundation and framework for creating trauma services for women and men. This presentation helps to ground the audience in the realities of the world in which they both live and work...and the violence and trauma that permeates people's lives. With the increased awareness of the impact of violence and trauma on people's lives, social service providers are realizing what this means in their specific settings. There is a growing evidence-base documenting the impact of child neglect and abuse (as well as other forms of trauma) on heath, mental health and behavior. While research and clinical experience indicate a high incidence of trauma and co-occurring disorders in women's and men's lives, helping professionals often struggle with the realities of providing effective, integrated, and trauma-informed services. This presentation discusses the specifics of becoming gender-responsive and trauma-informed, as well as offers recommendations for trauma-specific interventions. The issue of gender and its importance in service delivery is emphasized and gender differences are examined. The five core values of trauma-informed services are also presented. The following theoretical foundation will also be described: Helping Women Recover, Helping Men Recover, Beyond Trauma, Beyond Anger and Violence and Voices.
A Minimum of 5 Live Hours
In contrast to home study hours, you can take as many live hours as you'd like toward your 15 total CE hours. These live hours can be taken in-person onsite or virtually through platforms like Zoom and GoToMeeting. The Consortium has been hosting live trainings for more than 15 years and we pride ourselves on hosting diverse, cutting edge presentations on a variety of dynamic behavioral health topics. Our live trainings, whether on Zoom or in our office in Hamden, can be anywhere from 2 to 6 hours and are generally approved for CE credit by the National Association of Social Workers, CT Chapter. As of the writing of this blog, we're still offering all of our trainings virtually and hope to open up our doors for a handful of in-person trainings this Fall. Our latest catalog kicks off this July and in honor of that I have highlighted two upcoming July workshops below. You can browse all our live trainings here.
1 Hour per License Year on Cultural Competence
To ensure that everyone receives the highest quality of care possible, the Consortium is dedicated to uplifting the voices of people of color and the LGBTQ+ community. We work tirelessly to ensure that not only do our trainers reflect our audience and the people and organizations we serve, but that our topics do as well. Licensed social workers are required, to satisfy at least one our of cultural competence training per license year – to make this easy for everyone to accomplish we host at least one live cultural competence training per month and have a large library on on-demand offerings. Browse all of our upcoming live cultural competence courses here or all of our on-demand cultural competence offerings here.
Here are a few of my personal favorites coming up in the next catalog:
On Becoming and Being a Cross-Racial Ally
Presenter: Ken Hardy, PhD September 22nd 2021, from 9am – 12pm
In times of great racial turbulence, committed and conscientious individuals outside of the targeted racial group aspire to be allies in the struggle for racial and social justice. Being an effective cross-racial ally requires more than having good intentions or possessing a desire to make a difference. At its core, allyship is less concerned about what one says or aspires to be, and more about the actions that one ultimately takes. Being an effective cross-racial ally requires knowing oneself as a racial being while developing the skillset necessary to have intense, complicated, and nuanced conversations about race and racism. This workshop will conduct a comprehensive exploration of the salient issues and pitfalls that often impede the ability of the well-intentioned aspiring ally from being an effective cross-racial ally. Special attention will be devoted to identifying the steps and strategies for becoming and being an effective cross-racial ally. 
Getting a Grip on Gender: Working with Gender Diverse & Transgender Clients Across the Lifespan
Presenter: Shane Scott, LCSW October 27th, 2021 from 9am – 12pm
Much of our society and the systems within it operate as if the world exists in binary form. This engaging half day workshop is designed to address the issues that arise from binary thinking. Participants will be able to differentiate between orientation, sex, gender, gender identity, gender expression; identify the critical concerns and obstacles unique to transgender, gender fluid, and non-binary people; understand the expectations of CT's non-discrimination statutes regarding sexual and gender minority people; develop a working understanding of gender identity and its impact our clients; and identify helping strategies and tools.
Why Race Matters (on-demand) Presenters: Daryl McGraw & Michael Chadukiewicz, PhD
Explore knowledge and awareness of the history of race and racism; learn how this history shapes our social and cultural identity, power structures, and institutions to include the criminal justice system. Participants will review music, advertising, comedy, poetry, and literature, and engage in activities that examine bias, prejudice, and racism in our society. The facilitators will share their experiences with racism and offer strategies to unmask, dismantle, and eradicate racism in our personal, inter-personal, institutional and cultural realms.
Two Hours of Training on Veterans/Veterans Families
There is one important caveat when it comes to social work continuing education on veterans – you must receive two hours on the topic within 12 months of your first license renewal and again every 6 years thereafter. Hard to follow? It is for me, too, which is why I regularly take and schedule trainings covering Veterans' issues at the Consortium. As an organization, we value Veterans of all military backgrounds and thank them and their families for their service to our country. We believe it is important to ensure that our behavioral health workforce is adequately trained to help them when they are most in need. You can browse our upcoming live veterans requirement trainings here and our on-demand offerings here.
No matter how you slice it, keeping up with your continuing education hours is incredibly important. Beyond basic requirements, taking courses is a simple way to stay on top of trends within the ever-changing behavioral health landscape. Whether you are looking for training to meet your cultural competence or Veteran requirements, or you simply want to learn more about cutting-edge clinical modalities or holistic healing methods, the Consortium has you covered!
Curious to learn more about our on-demand and live offerings? Don't hesitate to visit www.womensconsortium.configio.com or reach out the Education & Training Department at training@womensconsortium.org. Thank you for supporting us to support the behavioral health community through continuing education!