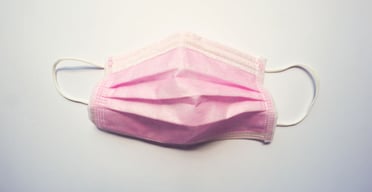 Renesha Nichols
•
6 Aug, 2021
• 2 minute read
The collective trauma experienced across the globe in 2020 provided new insight into the debilitating effects of trauma. The coronavirus has no respect for social class, race, or gender. The abrupt interruption to our daily routines impacted everyone mentally, emotionally, socially, and economically. We were all exposed to rapid death polls, job loss, depleted resources, and increased violence. The epidemiology of the coronavirus, political upheavals, and racial tension triggered paranoia, hyper-vigilance, hopelessness, fear, mistrust, and agitation. Forced into isolation to secure safety, everyone entered survival mode .
Here we are, post quarantine, forever changed by this experience and seeking to acclimate to a new normal. While some will reflect and laugh at the challenges of being stuck at home with rambunctious children, working in pajamas, having a new opportunity to perfect their craft or pursue entrepreneurship, there are others who are hopeless about their ability to endure the lingering effects of trauma who hold fewer means to "bounce back."
Mental health professionals are familiar with the increased vulnerability of populations who endure trauma at higher rates due to the environmental implications of poverty. This was true before COVID-19 and it remains true today.
Does our 2020 experience have the potential to increase our empathy towards the populations who spend years in survival mode due to the consequences of poverty and injustices? Can we reflect on the unsettling moments in which meat and toilet tissue shortages challenged the stability of basic securities when considering those less fortunate? Can we consider how we viewed everyone who coughed or sneezed as a threat when seeking to understand the lack of trust traumatized individuals have toward others? Deepening our level of empathy reflects the essence of cultural sensitivity to support inclusive interventions.
As we seek to establish a sense of normalcy and restoration in the wake of the pandemic, it is vital to create opportunities for the "have-nots" to recover. Restoring hope, trust, and safety in vulnerable communities must go beyond stimulus checks and include preventative measures to mitigate the recurrence of trauma experiences. Similar to the glimmer of hope felt in seeing uncovered faces, businesses re-open, and the decline in coronavirus cases, systemic changes must occur to overturn the crippling effects of poverty and injustice.
Partner with us and learn about various ways to integrate inclusive and culturally sensitive services in your communities. Join us at the Connecticut Women's Consortium's upcoming conference, Uplifting Voices: Conversations on Trauma & Recovery. Sign up for our workshop on October 19, 2021, Building Inclusive Resiliency for the "Have Nots" along with other great workshops that address the realities of trauma and the paths to recovery. Together we can contribute to the resiliency of our communities to mitigate trauma and reduce stress.
---
Authors Willona Amoakoh and Renesha Nichols hosted their presentation "Building Resiliency for the Have-Nots" this October at the Uplifting Voices: Conversations on Trauma & Recovery with the Consortium conference.