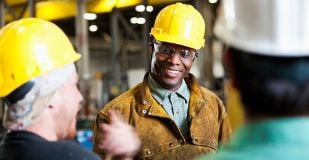 Emily Hoyle
•
16 Dec, 2021
• 2 minute read
The United States is one of the only developed countries without a national paid family leave program. In addition to barring women from the workforce at a disproportionate rate, this deficiency has had negative effects on infant mortality, maternal health, and employee health and safety. Prominent lawmakers like Senator Kristen Gillibrand (D-NY), Representative Rosa DeLauro (D-CT), and Senator Elizabeth Warren (D-MA) have all spoken on the issue at length, the latter pointing out: "Lack of paid leave squeezes families in a variety of ways. It results in lower earnings for those who must take unpaid leave to provide care. It deprives children and their parents of crucial bonding and recovery time after childbirth. And it can negatively affect caregivers' ability to stay in the workforce and achieve higher earnings over time."
The Family and Medical Leave Act of 1993 provides protected and unpaid leave to specific portions of the workforce. Eligibility is based on employer type, and only covers up to twelve weeks for issues relating to health, childbirth, and adoption. Because of stringent coverage criteria, studies have estimated that less than half of American employees are covered by the Family and Medical Leave Act. Supplementing this lapse, several states have enacted their own paid leave policies. California, Colorado, Connecticut, Massachusetts, New Jersey, New York, Oregon, Rhode Island, Washington, and the District of Columbia lead the way with paid medical and family leave.
Within the cloud of the pandemic, disparate outcomes for mothers—especially Black mothers—have become a key issue. Studies have demonstrated that when children are trapped inside and parents forced to work from home, it is mothers who withstand most of the additional labor and they are more likely to quit their jobs because of it. In September 2021 alone, 300,000 women (about half the population of Wyoming) left the workforce despite an increase of 194,000 jobs in the U.S. In April 2020, the federal government enacted the Families First Coronavirus Response Act, which "provide[d] workers with up to 80 hours (10 days/two workweeks) of paid sick time to address illness and caregiving needs," like those associated with childcare and school closures. This version of paid leave underlines the program's necessity for mothers and their partners, but it was short-lived: the program ended in December 2020.
Along gender lines, comprehensive, national paid leave would minimize the pay gap by providing protection and income to mothers who feel pressured to return to work too early after childbirth, family illness, or other circumstances. Women report that primary caregiving responsibilities fall on their shoulders at a higher rate than men, but men are still "more than twice as likely" than women to say that extended leave has had a "positive" impact on their career. The Institute for Women's Policy Research reports that ensuring paid leave includes fathers "helps foster gender equity" both at work and in the home as it takes the burden off of mothers "increasing their job tenure and potentially their wage growth." The paid leave policy currently on the table in Build Back Better is gender blind. Thus, in addition to gender-gap specific benefits, it has the potential to address and correct the social norms pushing women out of the workforce by normalizing extended leave for people of all genders.
We have advocated paid leave in the past, joining forces with our peer organizations to push for Connecticut's now-established paid leave policy. And now we're doing it again. If the pandemic has taught us anything, it's that people must enjoy flexibility and respect in their workplace. Paid leave is a step in that direction.